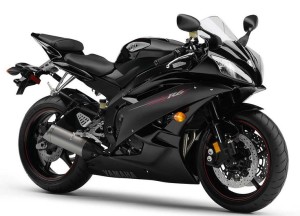 High Speed Chase Ends With Motorcyclist Bragging About Speed. High speed chases can get pretty heated. Especially if the person you are chasing is on a motorcycle that can reach almost 200 mph! New Hampshire police are saying that a motorcyclist led them on a chase in which the cyclist reached at least 185 mph and when police finally caught him, he bragged about how fast he was going.
31-year-old David J. Fries of Manchester, was spotted by a state trooper going about 127 mph on Interstate 93 at about 2:45 a.m. Saturday. Eventually Fries lost the trooper and he gave up pursuit, but another trooper saw Fries crash into a guardrail after he exited on Interstate 393. This led into a chase on foot for over an hour. He was finally caught with the help of a police dog.

Fries was taken to the hospital and treated for minor injuries from the crash and dog. He is facing a variety of charges and his bail is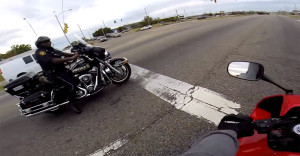 set at $30,000. I don't know if the first thing a cop wants to hear about after chasing you for hours, is how fast you were going during the chase. In any regard, luckily no one was hurt or worse, killed.