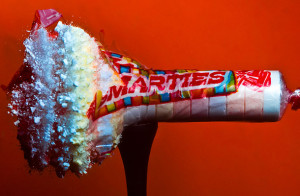 Kids Snorting Smarties Candy Causing Nasal Maggots.
A bizarre new trend has been sending many children's to the emergency room for nasal maggots, internal bleeding and lung infections. School administrators are having a tough time making these children understand the health risks of snorting or smoking these sweet.
John McDaid, a father and blogger, has been trying to spread the word to warn parents of the horrible side effects. "We have recently become aware of an unsafe, new trend among some of our middle school students. Smoking or snorting the candy, Smarties," blogged McDaid. "Our research has taught us this is a wide spread phenomenon and is the subject of many YouTube videos." McDaid continued to explain that "the fragments of the candy act like razor blades cutting the tissue with which they come in contact with."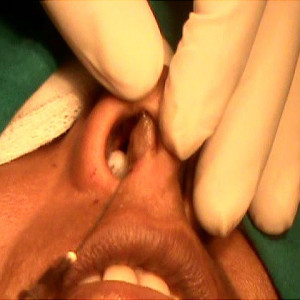 Dr. Oren Friedman, a Mayo Clinic nose specialist, has cautioned that frequent snorting could even lead to maggots feeding on the sugary dust wedged inside the nose.
There is also risk of infection of the nasal cavity and lungs causing coughing, wheezing and possible respiratory arrest. He reports that children are also smoking the treats. Friedman feels this also may be a "precursor to future cigarette smoking and drug use."
Below is a video that shows this alarming new trend.
CLICK HERE —> TO LIKE DAILY BUZZ LIVE ON FACEBOOK!