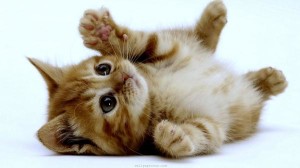 Man Being Chased By Police Stops To Play With Cats And Gets Caught. A criminal running from police did something last week that shocked police and just had them asking the question, why? During a pursuit by police Daniel Pinedo-Velapatino decided that he was going to stop by a stranger's house and play with her cats.

21-year-old Velapatino had allegedly stolen $15,000 from a friend in Florida and when police saw him hit a car at an intersection, in a stolen car, the chase was on. As the chase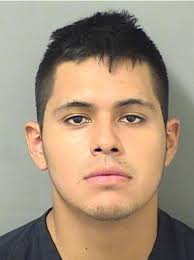 got to it's climax, Velapatino came to a dead-end. He then crashed into a fire hydrant and hit an officer's car twice. Then he proceeded to get stuck in the mud. He left the vehicle at that point and broke free from the police, fleeing on foot. Eventually he found himself at a stranger's back door.

Velapatino claimed to be a thirsty landscaper and asked for water. The owner of the home, Candace Noonan nicely let the man inside to get a glass of water. While getting the water for him, the man on the run laid out on the floor and started playing with her cats. "it was odd, very odd. He was stroking my cat. It almost looked like he either was on drugs or he was mentally handicapped," Noonan said to WPBF. Eventually he left the woman's house when the cops were closing in and was eventually caught in a canal nearby. He now faces a slew of charges.