Man Gets Arrested For "Aggressively Mopping" Floor. There sure are a lot of weird things to get arrested for, but I think that this one has to take the cake.
A man named John Thornton, 30, visited the Double Tree Hotel in Bristol, Connecticut on Monday night and got aggressive with an employee of the hotel. Why you might ask? It seems as though Thornton didn't like the way she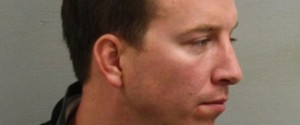 was mopping the floor.
Thornton eventually grabbed the mop from the woman and began "mopping aggressively" according to police. Even though the floor was clean, the cops still arrested the man for breach of peace.
According to investigators, the 27-year-old employee was mopping the floor when all of a sudden Thornton became "unruly" and grabbed the mop.
He then began to become more and more aggressive with not only his mopping, but also the woman. Thornton had ignored the woman telling thin to stop mopping and instead backed her into a corner.
Clearly the victim was shaken and crying when the police arrived and she told them that she wished to press charges against the unruly man.
Only being charged with breach of peace the police detained Thornton and put him in the squad car where he began threatening the officers. This ultimately led to a second charge of second-degree threatening.
Thornton posted his $20,000 bond and must appear in court on October 27.