Share The Knowledge!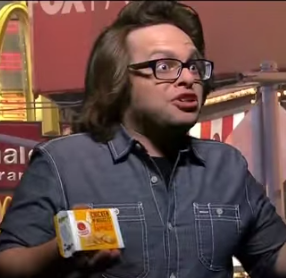 What A McDonald's Commercial Should Really Look Like. Redacted Tonight RT has the out takes from a taping of a McDonald's commercial that gets out of control. It lists the ingredients of their chicken McNuggets along with the associated health risks in a very funny way. You may never want to eat a McDonald's  chicken McNuggets again! He does ask a very good question during this commercial, "Why don't you just make it out of chicken?" SHARE with your McNuggets lovers!


Share The Knowledge!