The McPizza Is Back! I'm Lovin' It!
It is time to rejoice! The McPizza, that McDonald's made popular in the 1990s, is back and EVERYONE is Lovin' It!
The cornmeal crust, the stringy cheese and the sweet marinara sauce are awaiting your order at McDonald's locations across the United States.
If you were a child of the 90s, you remember it well.
And according to employee, Judy Norman, it's the same taste that children enjoyed at McD's throughout that time.
 But it's not just for children anymore.
Sure, you can get that one-of-a-kind cheese and pepperoni pizza. But why stop there?
 How about ordering these:
The French Fry Pizza 
The Burger Pizza
or their top seller The McRib Pizza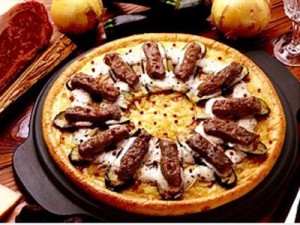 Get them while you can! They will be available across the country in McD's restaurants by March, 2015 for a limited time.