This Might Be The Craziest Thing KFC Has Ever Served.
Feast your eyes on this – KFC's new "Double Down Dog".  It is a hotdog wrapped in fried chicken and covered in cheese.
There are a lot of mixed feelings from KFC fans as they run out to try this new concoction. "It was love at first bite!" Tweeted Christian. "That's just disgusting!" Said Katrina.
Some say it just does not look right, while others are trying to figure out how to eat it.  But all in all, it seems that people are pretty excited about the new menu item.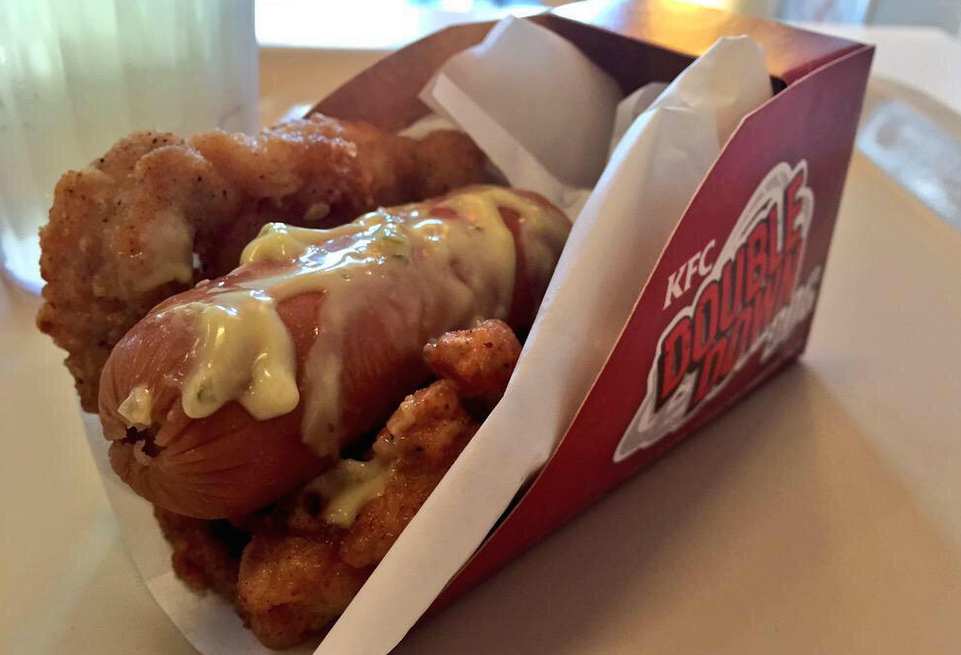 But this is not the first strange thing KFC has put on their menu. Last year KFC released a "Double Down Burger"  which consists of two pieces of fried chicken sandwiching a bacon cheeseburger. Setting you back about 750 calories.
This sandwich proudly advertises, "No bun, all meat."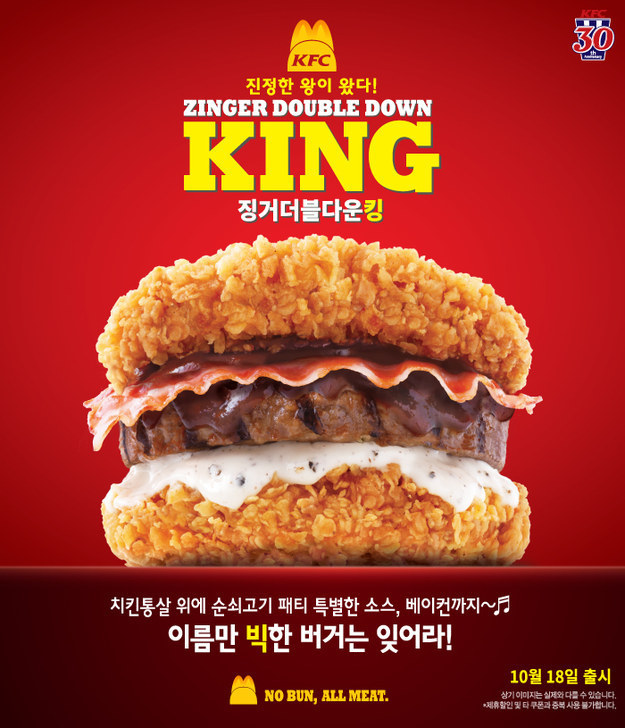 Are you willing to try these grease filled, cardiac busting treats? Share the yumminess!