Mom Feeds Tapeworms To Her Daughter To Maker Her Skinny.
As far as parenting goes, giving your child tapeworms to make them skinner definitely isn't going to win you parent of the year.
In fact it should probably win you a call from child protective services. This was the case however for a mother and teenage daughter on the show Untold Stories of the E.R.
Maricar Cabral-Osorio is a pediatric E.R. nurse and i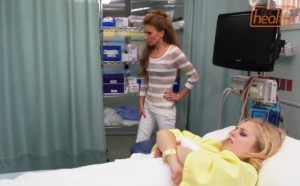 n this episode of the show she recalls a story of a young teenage girl coming into the E.R. with a swollen stomach and complaints of stomach pains.
At first they think that this girl might be pregnant, but when there is no baby seen on the ultrasound they decide to do a CT scan.
They determined that there was defiantly something in her intestines, but before they could figure it out, the problem seemed to show itself.
The young girl had gone to the restroom and all of a sudden screamed when she realized that the toilet was full of tapeworms.
"It was so gross and she had defecated all these tapeworms. There were a couple that were very long, trying to make their way out of the toilet bowl."
After reassuring the girl that everything would be fine because she evacuated the problem. The doctors still had one question, how did the tapeworms get inside this girls stomach? That's when the mother apparently got very pale and apologetic towards the young teen.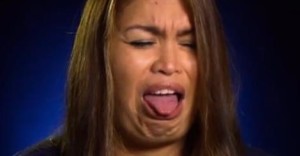 She had apparently given her daughter a tapeworm pill from Mexico to make her skinnier before her pageant.
That mom is definitely not winning mother of the year. If you don't know what a tapeworm looks like, here you go. Enjoy.