There is in an intense post making the rounds on social media.
It's from an angry mother claiming that two of her children's classmates were pointing out who would be deported once Donald Trump was president.
Yes, these children were pointing out the brown skinned children, who might be immigrants in a third grade class in Fairfax County, Virginia.
The post reads: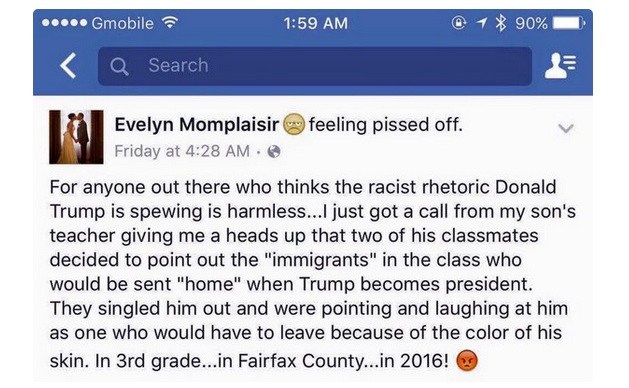 This is truly, truly disturbing.