Obama Announces Nationwide Muslim Outreach Program In Schools K-12.
In a press conference last November, Pres. Obama announced plans for a federally funded program that would be available nationwide for all students in grades K – 12.
This program is designated to educate the American children about the fundamentals of the Muslim religion and Islamic belief. This Muslim outreach program is slated to begin in the 2015/2016 school year.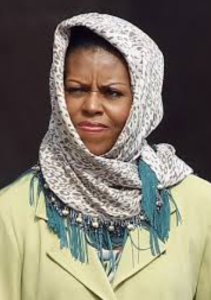 President Obama explained to FOX News why it was important to him for this Muslim outreach program to be implemented, "The Muslim community deserves our full understanding and respect," Obama said. "We have killed millions of Muslims overseas since the September 11 attacks. These folks are not all bad. In fact, most of them are hard-working citizens just like you and me. I encourage every student in America to participate in your school's Muslim outreach program. Learn about the Muslim community, the beauty of the Sunnah and the magic of the Qur'an."
There have been mixed emotions by parents and teachers, and this program is highly debated. A teacher at Starks Elementary School in Louisiana, 35-year-old Paul Warner, told MSNBC he is actually excited about this new federally funded program.
"I think anything a child can learn is good. It will help them overcome false stereotypes that the media has helped portray over the years."