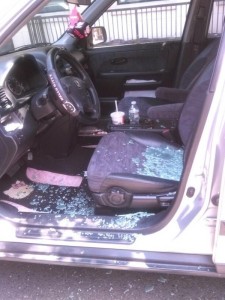 Paramedics Break Window To Save "Life-Like" Doll. Since it's summertime the chances of kids being left in vehicles dying is greatly increased and is no laughing matter. Well in this case some people were laughing at the results. In Hoboken, New Jersey a passerby saw a baby locked in a vehicle and called 911 out of concern. When the emergency responders got there they smashed the window to get inside the vehicle. Instead of rescuing a baby, however, they found out they they had just rescued a life-like doll that had been sitting in a child's car seat.
The car owner Kitty Mieles came out and found her car windows smashed in and then realized what had happened. Her 2-year-old granddaughter had placed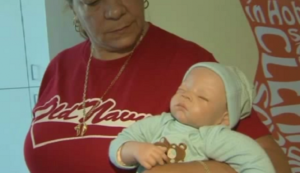 the doll in the carseat before they had left the vehicle. Even though this mistake had many fellow members of the Hoboken Volunteer Ambulance Corps laughing, it's amazing to see people in the community willing to make that call to action to save a child's life.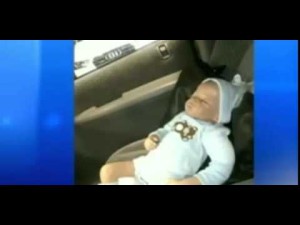 Thomas Molta who is the presidents of the Hoboken Volunteer Ambulance Corps said, "I saw pictures of the doll, and it looked real. I got 34 years experience in EMS and I probably would have broken the window too…Seconds are paramount there. That's the difference between a baby breathing, not breathing, pulse, no pulse. You can replace a window, but you can't replace a life." Luckily the city of Hoboken is paying for the replacement window for Mieles and she vows to never leave her granddaughter's doll in the car seat again. CLICK HERE —> TO LIKE DAILY BUZZ LIVE ON FACEBOOK!