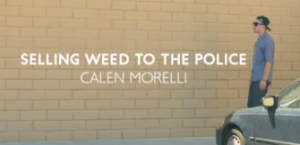 VIDEO-Magician Sells Weed To A Cop And Gets Away. Generally magic is used to mess with people's minds, but is generally performed on the general public and not armed police officers. Well Calen Morelli decided that he would use his powers of magic to entertain us with an amazing video where he tries to sell pot to a police officer and he more than gets away with it.
Morelli is a full-time performer, but is also a creator. He has been labeled as one of the most creative magicians of his generation and his debut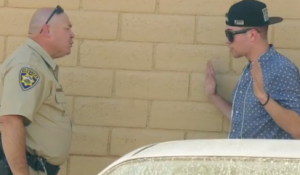 effect, DRESSCODE, allows the performer to switch t-shirts almost instantaneously. He has also served as a creative consultant for David Blaine, Dynamo and even Copperfield, but back to this funny video he created.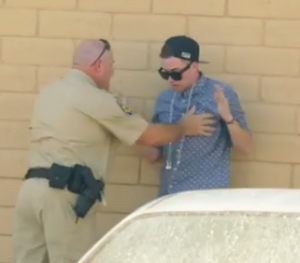 In the video you see Morelli walk up to a police officer and ask him if he wants to buy weed while he's on the phone. Morelli is waving the back in front of his face and the officer tells whoever is on the phone that he'll talk to them later. The officer immediately confronts Morelli and when he goes to grab the bag from him Morelli clasps his hands together and makes the bag disappear. Clearly frustrated and confused the officer just tells both him and the camera guy to get out of there. CLICK HERE —> TO LIKE DAILY BUZZ LIVE ON FACEBOOK! Just watch the video and I promise you'll be laughing: