Russia To Ban All Apple Products Because CEO Tim Cook Is Gay?!? Just days after Russian authorities dismantled the Steve Jobs' memorial in St. Petersburg because of the Apple CEO, Tim Cook, announcing that he is gay. Russia has now released a report stating that it will ban retailers from selling Apple products altogether.

Now you may think this is also because of the homophobic nations ideologies, but it is actually something completely different. Either way you look at it though Apple is being pushed out of the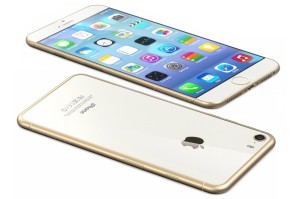 country. Here's why:

All Apple products use the iCloud storage system. This system is the basis for the ban and in the report it states that the ban is limited to any product that uses the service. The reason behind this is that the servers are not located locally in Russia. They are instead located in the U.S. and the Russian government doesn't want Russian information stored in a foreign country.

The same thing goes for which social media websites the people of Russia are allowed to use as well. Russia is giving Apple the choice to move all Russian data to the country and set up servers there by January 1. If they don't however, the ban will be in full effect

Now the question is, will Apple cave and put servers in Russia and if so will that set an unwanted precedence for the company. Other countries may follow suit if Apple decides to give Russia what they want. What do you think? Do you think Russia will cave and give Russia the servers they want? Share this article and let us know what you think.