Several Skinned Cats Found In McDonald's Storage Freezers In New Mexico.
An Albuquerque, New Mexico McDonald's is now closed and five people are in custody after health inspectors found over 100 skinned cats being stored in freezers in the restaurant.
It all began when several complaints were called into the New Mexico Department of Health about a foul smell behind the restaurant.
The smell that was reported was determined to be the remains of the cats discovered in the dumpster behind the restaurant.
According to TheRacketReport.com and Fox2 News the investigation led to inspectors finding a "boiler room" type of setup where employees were boiling the fur off of the cats, and placing them inside large bags and storing them in freezers.
"It was the most horrendous case of animal abuse I have ever seen," lead health department investigator Brian Thomas told Fox2 News. "Through our interrogation, one employee described how they bred the cats at an undisclosed location (where an additional 185 cats were found), then brought them in five at a time to 'remove their skin by boiling them.'"
Thomas says they have not confirmed whether the cats were dead or alive when they put them inside the boiler containers.
Employees are also staying tightlipped on whether or not they used these cats as food at the local restaurant chain.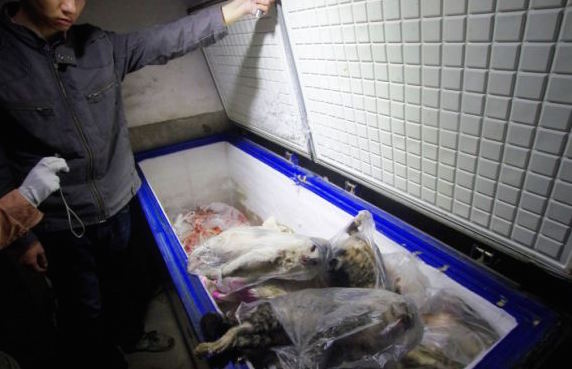 The New Mexico Department of Health says they will be performing inspections at all local New Mexico McDonald's to make sure these practices are not being performed at any other restaurant.
This Albuquerque, New Mexico McDonald's has been permanently closed and all licenses revoked, with several charges pending.