Starbucks Exorcism Caught On Video.
Some people go to Starbucks for coffee and great company. Others… well… exorcisms??
A man in Austin, Texas just happened to stumble upon an exorcism taking place right outside of his local Starbucks. And of course, captured it on camera.
Umgar posted this clip on Reddit and said this location was often used by a youth Bible study group.
"This is the first time I've seen something like this though," he wrote. "I watched for a while besides what's on the video because at first I thought it was a joke, prank or film project – nope!"
Umgar also included the dialogue between himself and one of the people in the group, which is hard to make out on the video as the exorcism unfolds: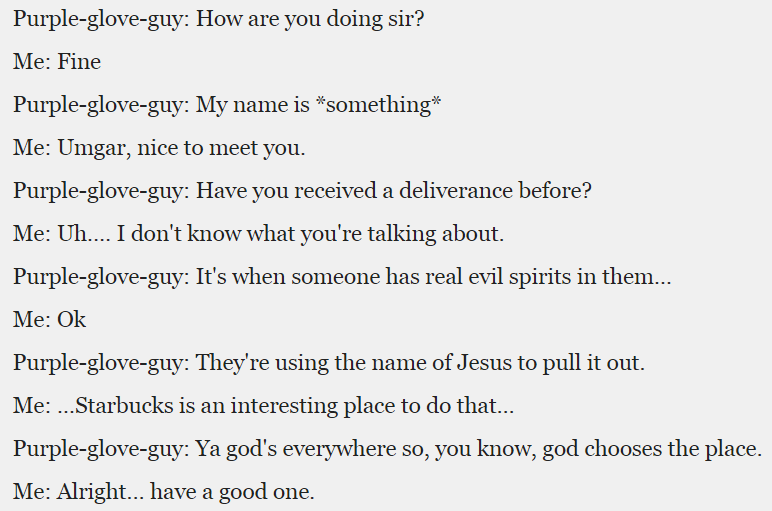 "I stayed around much longer than the video shows. I actually had been there for about 10 minutes earlier and came back to record. I can assure you that it was not an act or staged," he wrote on Reddit. "These guys really believed they were using Jesus to pull evil spirits out of this poor dude."
Check out the Starbucks exorcism below!