Stranger Hands A Guy A Note "Check Your Girl's Phone, She's Been Texting Jason".
BUSTED! Anyone who is ever been to a football game, or has sat in a stadium, knows you can see a lot of what is around you.
During the Lions – Bears game on Thanksgiving, this guy notice the woman in front of him texting a person named "Jason" saying how much she wanted to be with him.
The only problem was, she was sitting next to her husband while she was texting this "Jason".
And on top of that, she was eight months pregnant.
So this stranger did what any rational person would do. He wrote the cheated on husband a note: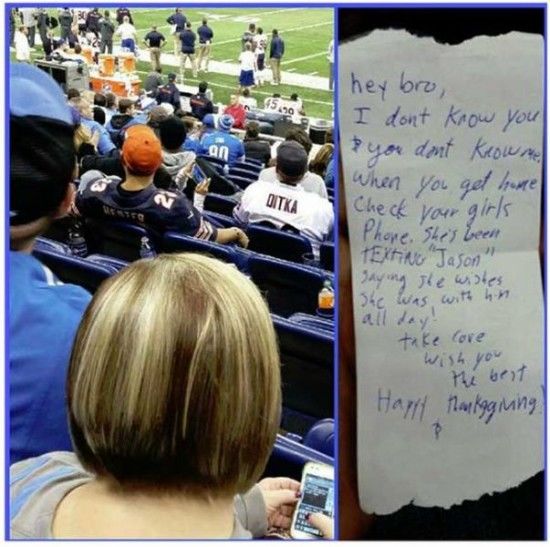 This is what the man posted on social media later that night: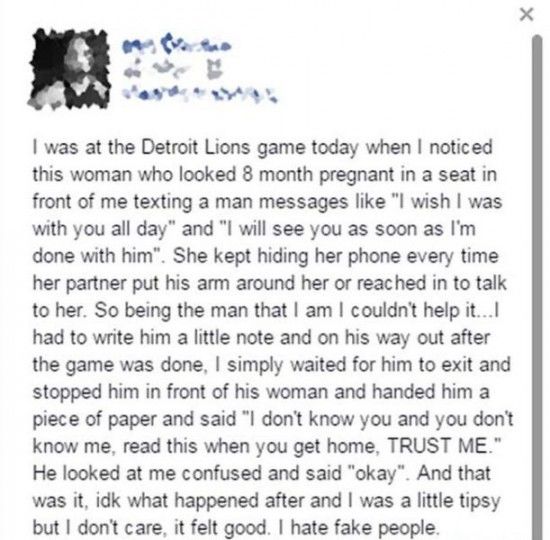 Poor guy! We can only hope that his wounds heal quickly and that he demands a DNA test for paternity.