5 Things You Didn't Know About Las Vegas.
When most people hear the words Las Vegas, they think about the lights, clubs, great dining and buffets.
And don't forget about that three-day hangover that undoubtedly comes  with a trip to the party capital of the world.
But did you know there are a few must see gems in Sin City hidden away from the city lights?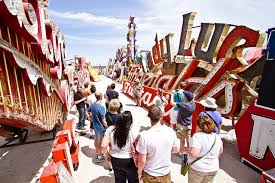 1.The Neon Boneyard:  Some of the most iconic Vegas signs now live in The Neon Boneyard. Caesar's Palace, Binion's Horseshoe, The Golden Nugget and the Stardust, among  another 150 other historic signs, reside in this rich collection.  Some of these signs go back all the way to the 1930s. You can see how tech and design have evolved throughout time, giving your Vegas stay a bit of historical background.
2.National Atomic Testing Museum: Indulge your inner nerd and brush up on some history at the The National Atomic Testing Museum. Off kilter and unexpected, this museum boasts a vast amount of history about Las Vegas and its atomic testing history, plus it will help you brush up on your facts about the Cold War. This museum is reasonably geeky, but a good way to exercise your brain with some food for thought. Swing by with an open mind on your next free afternoon in Las Vegas.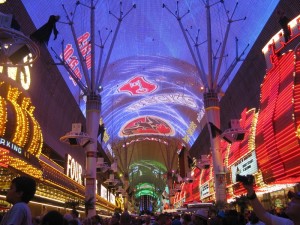 3. The Fremont Street Experience: Take it back to the old days of Vegas. Free entertainment, legendary casinos, classic gambling hospitality, and inexpensive drinks. A combination of things that has some calling The Fremont Street Experience intimate at times. You never know what you'll find – any given night offers the promise of wandering showgirls,  live 80s hair bands in the summertime and exhilarating jazz performances or maybe an iconic casino owner sitting next to you at the blackjack table. And don't forget the Zip Line. It allows you to soar across The Fremont Street Experience skyline!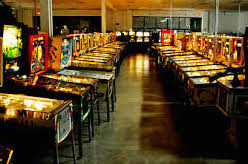 4. The Pinball Hall Of Fame: bring a pocketful of change and indulge your inner child for a few hours at The Pinball Hall Of Fame. 10,000 ft.² solely dedicated to vintage pinball machines will have you feeling as if you walked into a vortex of childhood nostalgia.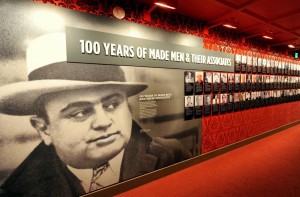 5. The Mob Museum: Just a few blocks north of the Fremont Street Experience is The Mob Museum, a place brimming with history focused on the controversial relationship between law enforcement and organized crime. Get lost inside the world of the mobsters that helped provide Vegas with its rich history. Exhibits focus on mob violence, law enforcement wiretapping and they even have a bloodstained wall where the St. Valentine's Day massacre took place. The Mob Museum is guaranteed to have you creeped out and enthralled all at once.
CLICK HERE —> TO LIKE DAILY BUZZ LIVE ON FACEBOOK!