This 11 Year Old's Breakup Text To Her Boyfriend Is Hilarious
Ever wonder what middle school break ups are like now that kids have texting and smartphones at such a young age?
Well these images will curb your curiosity. It seems we learn about love and infidelity at a pretty young age. Even if it does involve Starbucks and really bad jokes.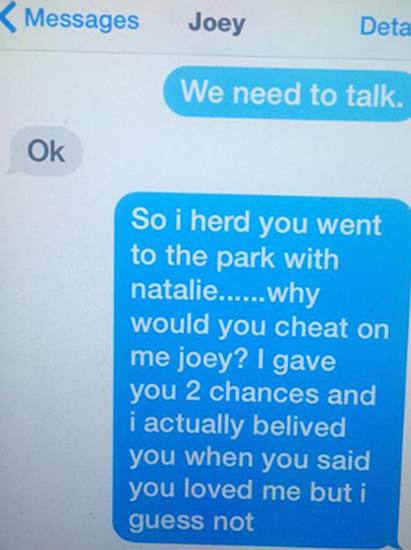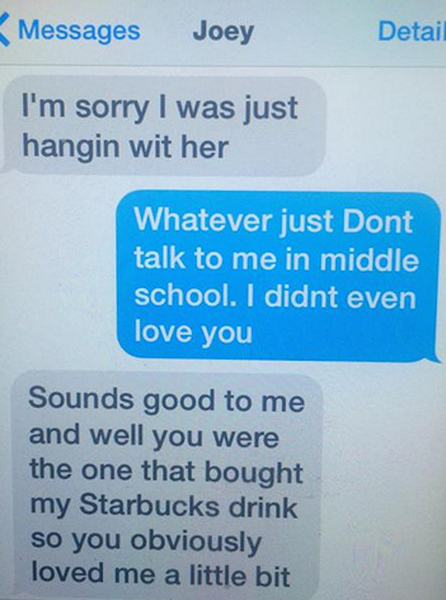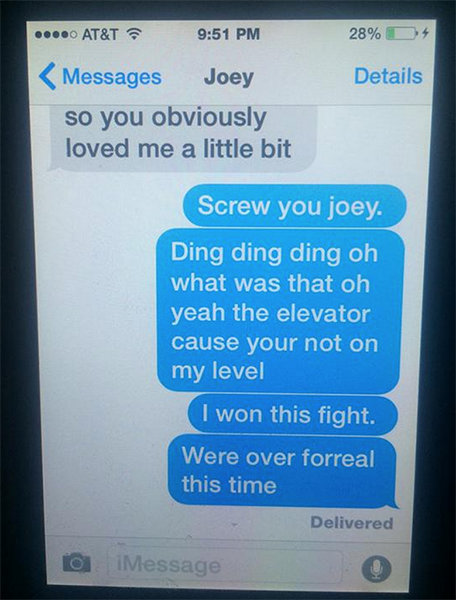 I'm assuming Joey didn't have a comeback for that great burn…