This Is Just Horrible – ISIS Sex Menu Price List For Infants And Children.
It is just unbelievable that nothing can be done about this!
The Islamic State has put female slaves from the Iraqi ethnic minority on sale and has also released the age price list.
According to a document issued by ISIS, Christian and Yazidi girls, between the ages of 1 – 9, are available for $172.
Girls that are 10 – 20 years of age, are sold $129.
And those between the ages of 20 – 30 are sold for around $86.
Women between ages of 30 – 40 are around $6.
And those aged 40 – 50, the price is $43.
Slaves are not listed as women, they are labeled as merchandise.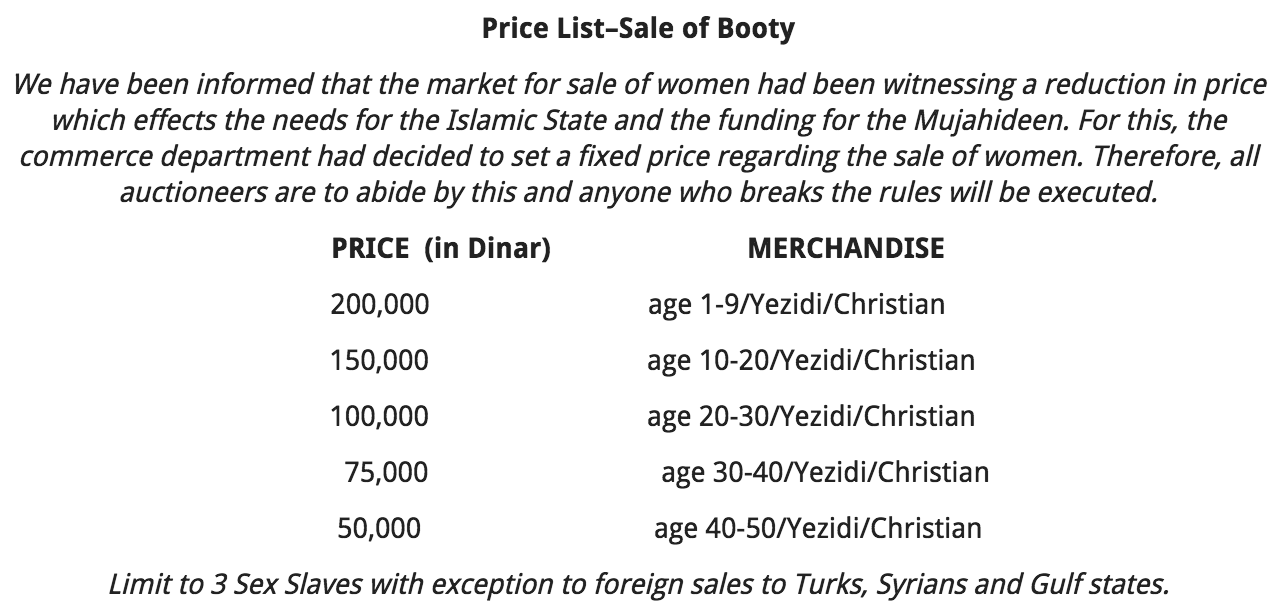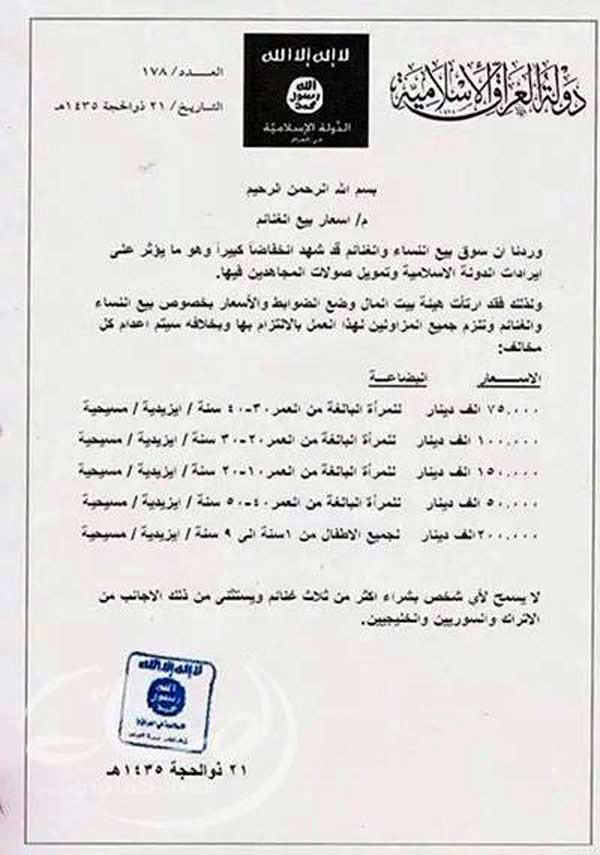 The shocking revelation comes after an appalling video showed Islamic State fighters bargaining over Yazidi women at a slave market.
It is just a sad, sad world!