People in robes held up signs pledging support for the GOP front-runner. But who were they? Amid the chaos of the Nevada caucus were people dressed in the traditional hoods and robes of the Ku Klux Klan, holding up signs pledging their support for Donald Trump.
At least one person in the KKK clothing held a sign expressing support for the New England Police Benevolent Association – a group that endorsed Trump in December.
The people in Klan robes were photographed by a number of attendees outside the Cimarron Memorial high school location in Las Vegas.
 "KKK in parking lot of Cimarron HS during Republican caucus. They keep saying 'take our country back'. I have never even seen this in Las Vegas. I'm speechless," one witness wrote on Instagram.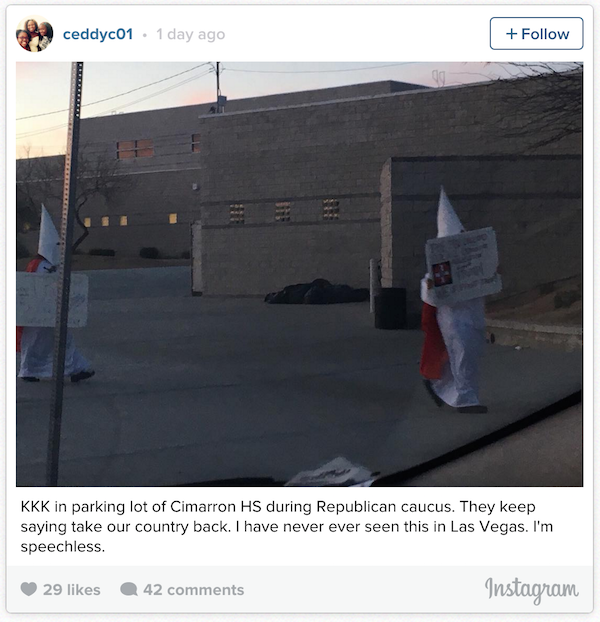 There were several other posts about the incident: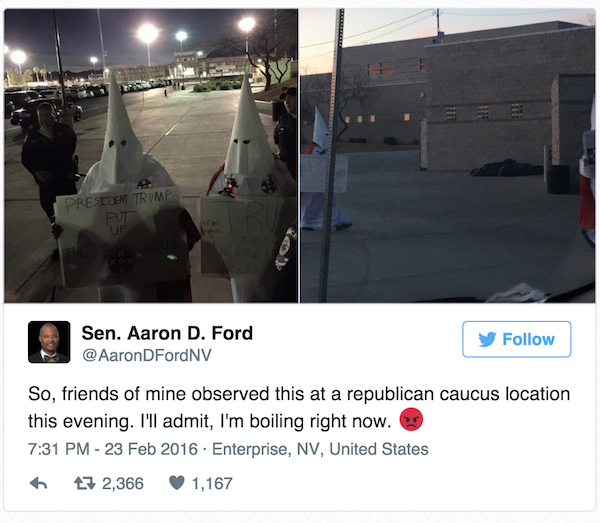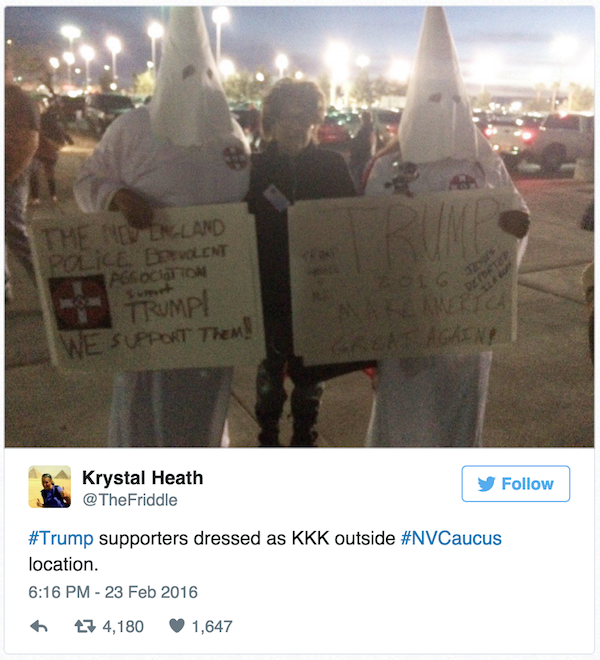 The outcry on social media over the hooded figures did not diminish Trump's support, however, as the GOP front runner won the Nevada caucuses by a landslide.
The billionaire real estate mogul has now won three straight states, after topping the field in New Hampshire and South Carolina. Florida Sen. Mark Rubio in Texas senator Ted Cruz were still battling it out for second, with Rubio in the lead.
See tweets about the Klan below: