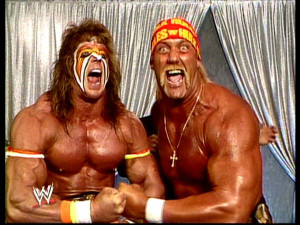 Ultimate Warrior Dies, Last Speech Like Bizarre Prediction. The Ultimate Warrior, one of the worlds most charismatic and popular professional wrestlers, has died at the age of 54. This is just days after being inducted into the World Wrestling Entertainment Hall of Fame. WWE announced the death of Warrior, born's James Brian Hellwig, in a statement on its website late Tuesday night. "WWE is shocked and greatly saddened to learn of the passing of one of the most iconic WWE superstars ever," the statement read. "Warrior began his WWE career in 1987 and quickly went on to become one of the biggest stars in WWE history."
Warrior collapsed on the sidewalk outside of his hotel room in Arizona and was rushed to the hospital where he was pronounced dead. No information about the cause of his death was immediately available.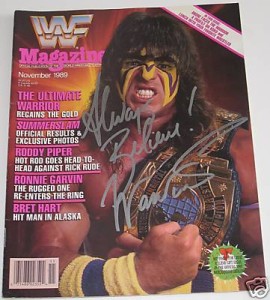 Warrior's death came approximately 24 hours after he appeared on WWE's Monday Night Raw show, and days after he was inducted into the WWE Hall of Fame during Wrestlemania festivities in New Orleans. Warrior's fellow pro-wrestlers were quick to send their condolences.
"Saddened to announce the passing of the Ultimate Warrior. Icon and friend. My sympathy to his wife Dana and his daughters," Triple H tweeted.
"RIP warrior. Only love. HH," tweeted Hellwig's biggest ring rival Hulk Hogan.
Warrior retired from the ring in 1998 after briefly working for WWE's rival, World Champion Wrestling, but returned for a final match in 2008. He is survived by his wife, Dana and their two daughters.