You Won't Believe How Much This Giant Pit Bull Weights!
His name is "The Hulk" and by the looks of him, he is definitely living up to his name.
This 174 pound pit bull is raised by Dark Dynasties K9's in New Hampshire and he is only 17 months old!
In the video below, you can see Hulk jumping on his owner giving hugs.
But don't let Hulks looks scary you, he is truly a bundle of love.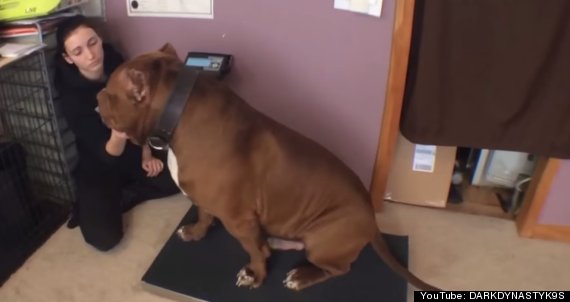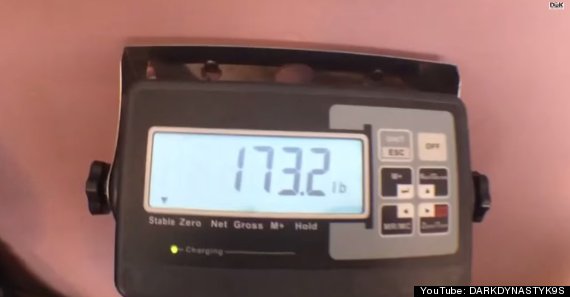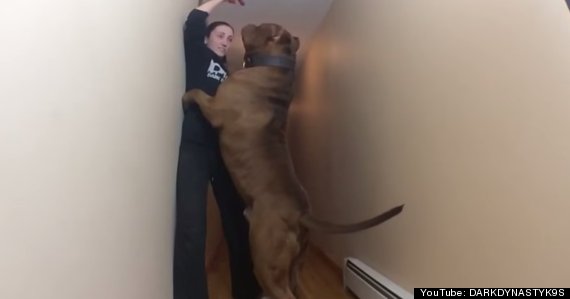 "I breed my dogs for size," Dark Dynasty owner, Marlon Grennan told the Huffington Post. "I have been strategically breeding my dogs for years to keep the best working traits alive."