Ever wondered what $207 million looks like?
Zhenli Ye Gon, a 44-year-old man from Shanghai, ran a fake pharmaceutical company out of Mexico, which was actually a front for his methamphetamine drug business.
When police raided his Mexico City mansion, they discovered $207 million, the majority of it in $100 bills that had been stashed in a secret room and in closets. After tallying up Ye Gon's fortune, it was determined that his $207 million was the largest drug cash seizure ever.
According to Mexican officials, Ye Gon also had a fleet of luxury vehicles and mistresses in several countries. Along with the money, police confiscated 1.20565 oz of pure gold, a large amount of jewelry, two luxury homes worth approximately $1.8 million, one lab under construction and seven luxury vehicles.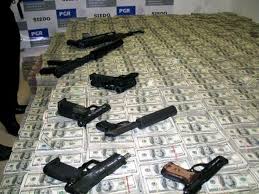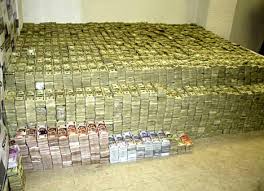 In an affidavit filed in US District Court, federal authorities alleged that his company, Unimed Pharm Chem de Mexico, illegally imported over 86 metric tons of restricted chemicals into Mexico for the sole purpose of manufacturing pseudoephedrine/ephedrine, which is tightly controlled in Mexico.
These chemicals were used to create the drug methamphetamine. According to the US Drug Enforcement Administration, in recent years Ye Gon had gambled away roughly $126 million in Las Vegas casinos.