Check Out These Star Wars Mosaics Made Entirely Out Of Office Staples
Any Star Wars fans out there will appreciate the work that this artist has done. James Haggery is an award winning mosaic artist from NYC and recently has produced an interesting form of artwork in the form of mosaics made entirely out of staples. What was his subject matter you might ask? Star Wars!
Haggery says that he first made the transition to using staples when him and his wife were having their first child. He no longer could have all the toxic paints and materials lying around the house. This didn't really effect his artistic ability however. "I think my staple mosaics are not a far departure from the etchings or cityscape oil paintings that I am known for. Staples, just like an etched line, can be bold and graphic or soft and subdued. When I use colored staples, each one acts like a dash of paint in a painting and when viewed from only a few steps back is optically mixed," said Haggery.
According to him  the stapling process can take as long as six months and include over 33,000 staples. Check out some of his work below:
Vader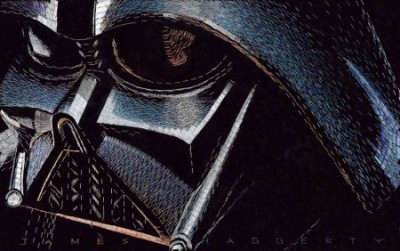 Limbo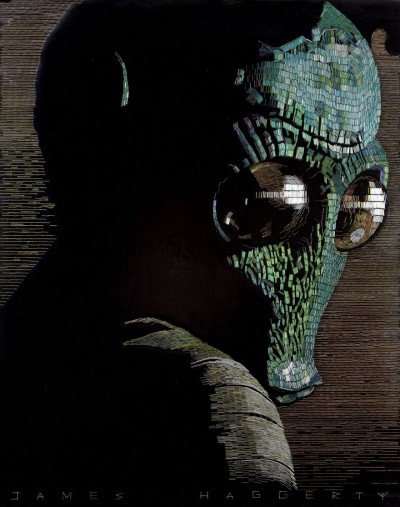 Did You Hear That?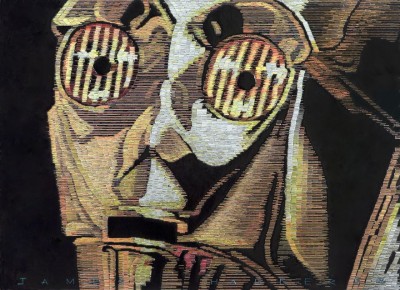 The Side