RARE VIDEO – ISIS Terrorist Gives Chilling Details Of What The Group Is Planning Next.
An ISIS terrorist from Canada gives an exclusive interview with Vice News and reveals the Islamic states chilling agenda. They say they will only stop when the "leaders of the infidels are beheaded."
The ISIS terrorist, Fara Shirdon, says in his interview, "We are going for you, Barack Obama."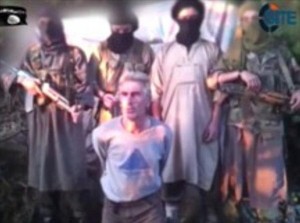 Shirdon made these 5 claims in his interview:
He knows of thousands of people in the West ready to carry out terrorist attacks for ISIS
That he outsmarted Canadian intelligence officers when they tried to stop him from going to Syria because they suspected he may be a terrorist
ISIS has thousands more prisoners from the West that it plans to behead
The terror group claims that it will make those who oppose it their slaves
The Islamic State will attack New York soon
CLICK HERE —> TO LIKE DAILY BUZZ LIVE ON FACEBOOK!
You can check out the advice news interview below, however disturbing it might be: